HMS Manxman in the Bosphorus, taken from HMS Eagle in the 1950s.

She was a minelayer of the Abdiel-class of which 6 were built between 1939 and 1941. Half the class was lost through enemy action during WW2; the
others saw post-war service, and the last example was scrapped in the early 1970s.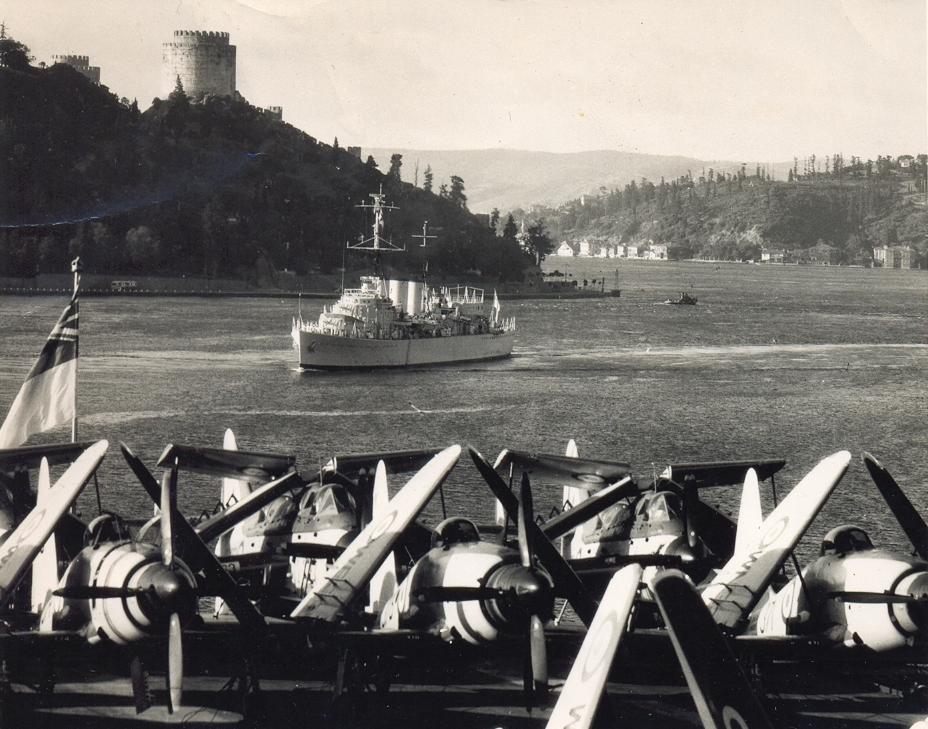 Mike